SuperComputing 2013 - OpenFlow Demo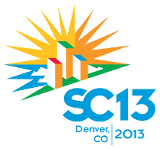 ADVA Optical Networking, Juniper Networks and University of Michigan Reveal Future of Big Data Transport at SC13
ADVA Optical Networking, Juniper Networks and the University of Michigan are showcasing a demo at SC13 that uses OpenFlow to transport multiple petabytes of data.
The University of Michigan, partnering with ADVA and Juniper, created a 100G path between the ATLAS Great Lakes Tier-2 (AGLT2) Center on the Ann Arbor UM campus and the Internet2 Brocade MLX in Chicago using Juniper's integrated 100G coherent transponder on the PTX platform and ADVA Optical Networking's 100G Core technology. Internet2 provided transport between Chicago and the SC13 show floor in Denver, and AGLT2 provided the local networking and servers participating in SC13.
Read the full press release View demonstration slides
SuperComputing conference website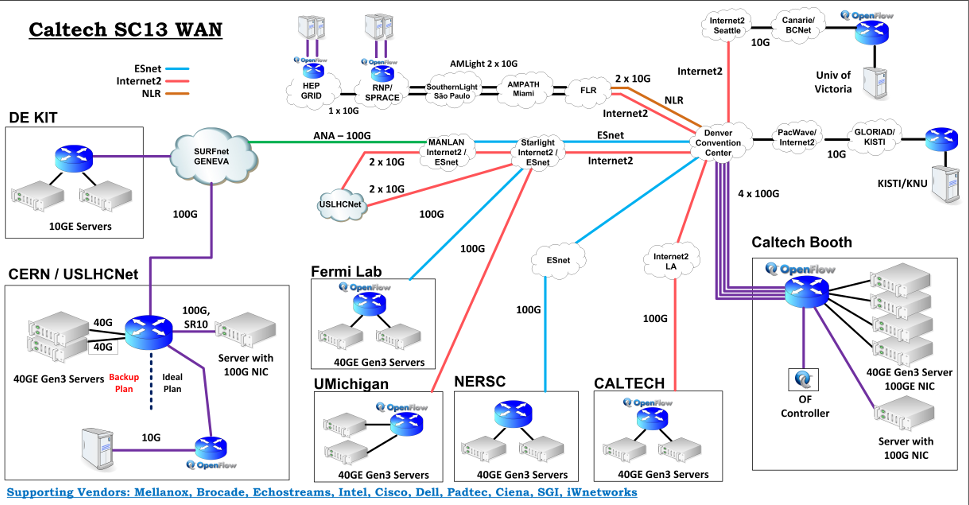 AGLT2 SC13 Storage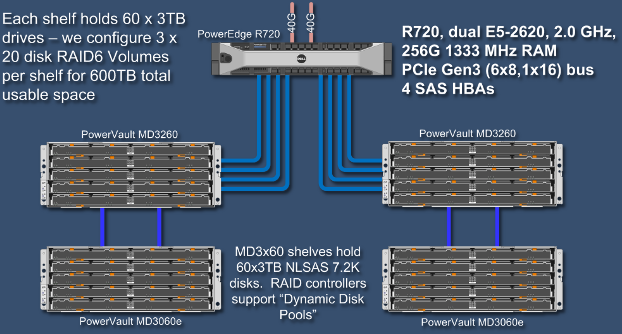 A storage system based upon a Dell R720 headnode, two MD3260, and two MD3060e storage shelves was directly connected to the EX9208 via two 40G connections. The headnode had 2xE5-2665 processors, 256GB of RAM, a Mellanox dual port 40G NIC (MCX314A-BCBT), and 4 SAS HBAs which connected to the 240 disks on the storage shelves.
For SC13, two additional AGLT2 production dCache servers were configured to participate in the demos (each server had a 40G connection into the EX9208). Single stream transfers from the 40G connected systems were able to achieve 19-25 Gbps limited by the systems processors.
AGLT2 SC13 Network
The 100G wave terminated on a Juniper EX9208 situated in the AGLT2 machine room.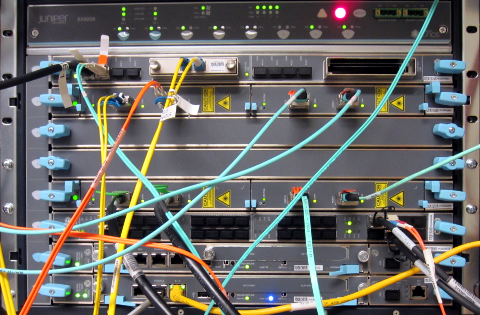 The EX9208 additionally had two 4x40G blades and a 32x10G blade for use in connecting the local servers and networking infrastructure.

AGLT2 connected its Dell/Force10 S4810 stack to the EX9208 with 2x40G links. Routing was enabled on the S4810 which allowed all of the production systems at AGLT2 to connect to the showroom floor.